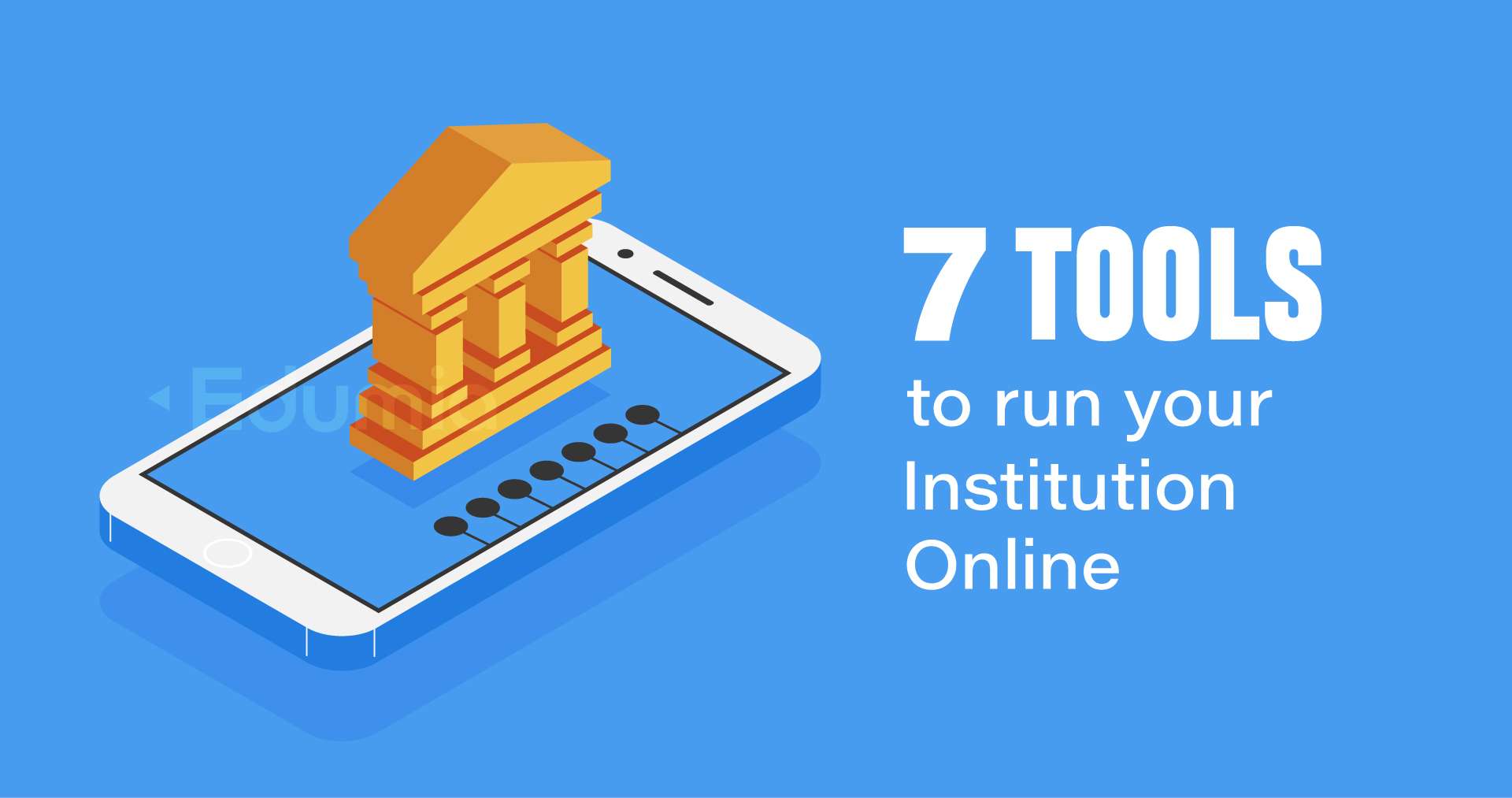 You know that running your institution is not just Live Classes! Things have changed overtime due to the pandemic situation and we are forced to move our education system accordingly. Most of the advanced schools have already moved since long but now every small to large sized institutions are looking for digitising nevertheless coaching institutes, schools, colleges, training or any educational institutions.
The novel Coronavirus pandemic has forced many countries to go into lockdown and has had a major impact on any events that require social gatherings. The education sector, being in its admissions phase has been severely impacted due to the movement restrictions enforced by the lockdown. Many exams have been cancelled or postponed due to the Coronavirus outbreak. If you have these 7 softwares deployed, then you can run your institution smoothly like before, ONLINE!
1. Online Admission
The Coronavirus pandemic has caused a major disruption in the admission process 2020. With the lack of availability of traditional means of admissions, students are left confused. The online Admissions Management Software automates the whole admissions and enrolments process impossibly simple and quick. With too many applicants, managing students admission related procedures is very essential and critical in educational institutions such as school, college and university.
The purpose of the admission management system is to offer help to the administration by giving quicker, straightforward and simple methods for registering students, documenting records, tracking applications, assigning courses to students and more.
"Many colleges do not have their application process available online. Due to this, a student is required to either personally visit the college for the application form or request the application form via mail/post. Both of these options have become unavailable due to the Coronavirus outbreak".

2. Online Fees
Previously, schools used to collect fees using the traditional ways of fee collection like cash, cheque or demand draft. These methods were not only creating problems for students or parents, but also for school's management staff. As for paying the fee, we need to stand in long queues, spending too much time on the fee payments. We had to rush to the fee counters to pay the fee, carrying huge amounts of cash, cheque, DD that is risky too. Now, everything is available at a single click away which has sorted out day to day issues faced by the common people for the fee payment. Because online fee payment has become a solution for this problem as schools have found it very helpful to start the fees collection online using online fee collecting platforms.
As we all know that present is the era of technology. As technologies are changing the way of doing our tasks so we should also look for some technical solution which can help the education sector also. Using this technology we can easily deposit our school fee by spending just a few minutes form our busy schedule. These ways of payment can not only be done quickly but also it is a secure way for our financial transactions.
3. Live Class (Teaching Method I)
A virtual classroom software makes it possible to collaborate in real-time as well as deliver online lectures. With this, the instructors get a highly interactive platform that uses video conferencing technology to simulate a real classroom. The participants get a chance to interact with the professors to face to face as well as ask questions and discuss just like in a real class.
4. Lecture Videos (Teaching Method II)
If your lecture covers new terminology and complicated material which must be remembered, it is an enormous help to students to be able to play back the lecture at their own pace and look again at specific topics they may not have fully understood the first time round.
If your lecture covers new terminology or complicated material which must be remembered, it is an enormous help to students to be able to play back the lecture at their own pace and look again at specific topics they may not have fully understood the first time round.
"I can pause the lecture at any time in order to make notes, if the lecturer goes too fast – or speed the recording up if the lecturer speaks slowly. Listening to the lecture a second time helps me condense my notes and eliminate the parts of the lecture which are not useful".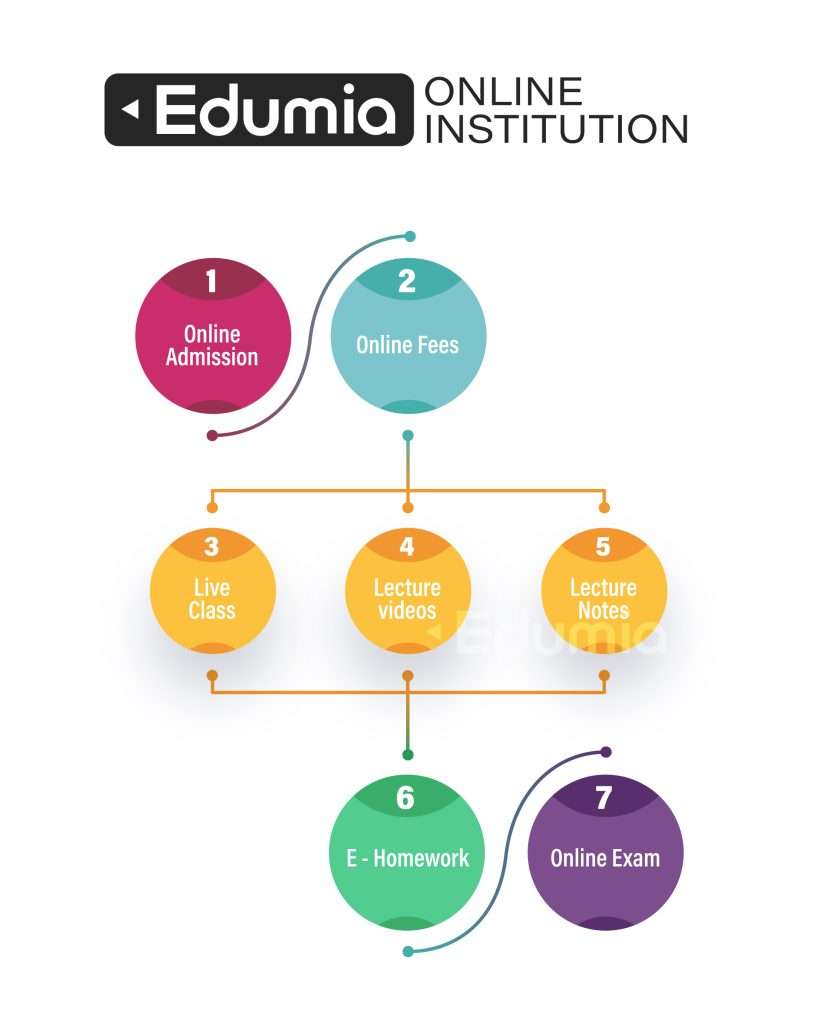 5. Lecture Notes (Teaching Method III)
As different students prefer to learn in different ways and at different paces, giving them the flexibility and control to view a lecture in their own time means those students who find it difficult to learn from lectures have an alternative method of delivery to suit their learning style.
The study material is designed to induce self-learning and it helps them in planning their exam schedule ahead in time without having to go anywhere else for relevant subject information. The software should facilitate self-learning and E-Text Books for students to study at their own convenience and time.
6. E-Homework (Assignment)
The research found that students were highly likely to complete the e-homework and to feel that it was worth the effort. Three-quarters of the students surveyed said that their study habits were more consistent with e-homework. Over 85% wanted to continue to do homework online.
Educators see e-homework software as a useful way to increase student learning engagement without also increasing teachers' heavy workload. E-homework cuts down on the time it takes to distribute, collect and grade homework.
7. Online Examination
As the COVID-19 pandemic has resulted in the closing of institutions and exam centres around the world, all the institutions are forced to move to offer an alternative solution that is accessible online. The Online exam platform will help candidates feel safe while meeting upcoming application deadlines and confidently continue with their goals, while also helping schools globally as they look for relevant ways to evaluate candidates for their admissions process.
If you have all these 7 tools deployed in your institution, then you can run your organisation very smoothly during this situation. One thing is, now from where to purchase each software and tool wisely as a lot of research has to be made for the decision. The answer is, if you have all these software integrated in a single platform then that's your first choice.